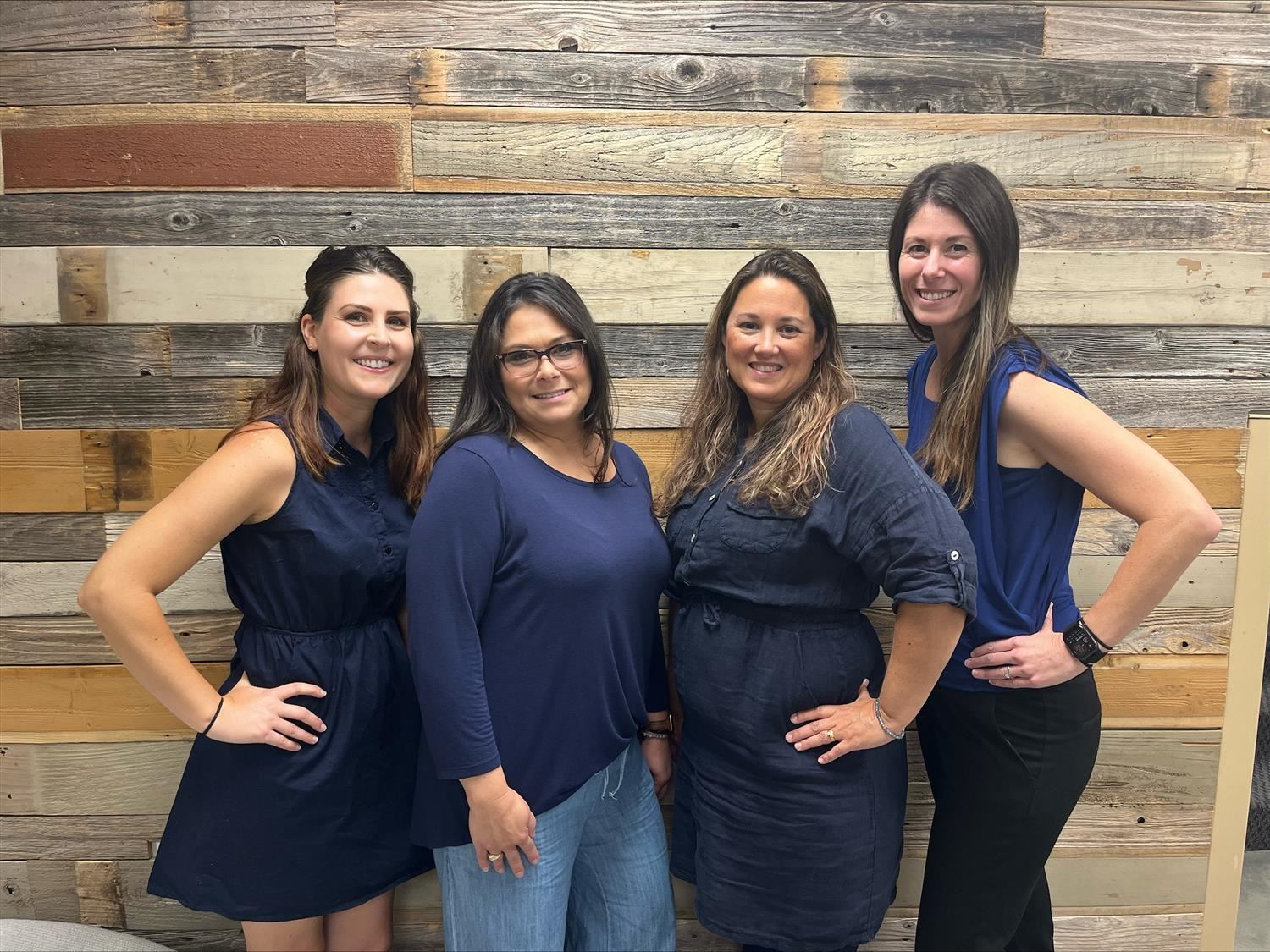 From left to right:

Mrs. Jessica Barrientez

Mrs. Tiffany West

Mrs. Darcy Bonds

Mrs. Brittany Winn
Mrs. Jessica Barrientez will be starting her 9th year in education. She earned her Bachelor of Science degree from Texas Women's University and hols a certification for 4-8 science while being ESL and GT certified. Mrs. Barrientez enjoys time traveling, being outside, and spending time with family.

Mrs. Darcy Bonds is returning this year to LPS as a 4th grade Math and Science teacher. She has a bachelor's degree in Elementary Education and Special Education from Indiana Wesleyan University. She has over 5 years of teaching experience but has been at home raising her four children for the last several years. All of her children have attended LPS and her oldest is a 2021 graduate. Mrs. Bonds has been married for 23 years and loves to travel and spend time with her family, including her 11 nieces and nephews.

Mrs. Bri Winn is new to LPS. This is her twelfth year in education. She attended California State University Long Beach. She has taught fifth grade last year in California and before that was a vice principal in San Jose. She has two children and two dogs. Her eldest son will attend LPS this year. She loves sports and getting outdoors with her family on the weekends. This summer, she has done some traveling to Flordia, went swimming, and completed many puzzles with her family.

Mrs. West is an experiencd teacher coming to LPS with 8 years of teaching experience. She attended Texas A&M University where she earned her Bachelor's Degree in Agricultural Economics. She has 3 children who are 16, 14, and 8 years old and two dogs. When not in the classroom, Mrs. West can be found watching her boys play baseball or her daughter performing in her school's Color Gurad. She also enjoys just spending quality time with her family.